About the Shop
First of all, thank you for visiting and for having an art taste that goes beyond pretty landscapes :) In this online shop you will find Limited Edition Canvas Prints based on Maltese artist Julian 'Julinu' Mallia's original oil paintings and pencil drawings.
Canvas Prints
All canvas prints are signed, numbered and wrapped around a wooden framework - ready for wall-hanging (so there's no need for additional framing costs);
All prints form part of a limited edition of 120;
All prints come packaged in bubble-wrap inside a custom-made box;
Each box includes a Certificate of Authenticity and a set of 4 Complimentary Stickers;
Deliveries for orders from Malta are free. Please allow around 10 working days from date of order till delivery;
Worldwide shipping is available. Please allow around 2 to 3 weeks from date of order till delivery. Shipping rates are displayed when checking out;
Your support will enable the artist to spend more time on the new paintings he's currently working on;

Warning: After purchasing a print you might experience a 13.7% increase in your personal awesomeness. This is to be expected and the artist cannot be held accountable for the consequent increase in quality of life 🙃
Get in touch for a studio-viewing!
Please contact Julian for additional enquiries about these prints or about the original oil-paintings. Some originals might be still available.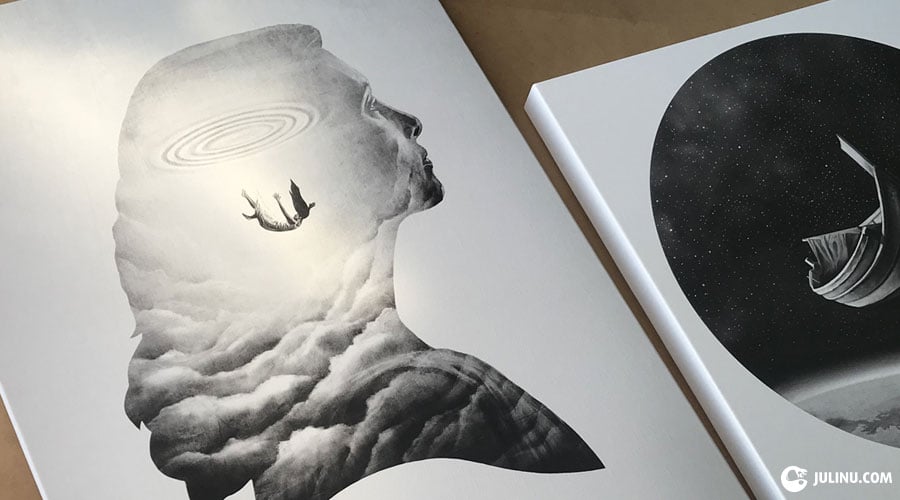 About the Artist
Julian 'Julinu' Mallia is an award-winning Maltese visual artist specialising in concept-driven work. His most representative visual work is typically conceptual, characterised by atmospheric and surreal imagery and occasionally laced with dry humour. Julian juggles his idea-driven practice between:
Fine Art Oil Painting:
Digital Illustration & Graphic Design;
This multidisciplinary approach probably gives a glimpse into his unorthodox approach to creative exploration.
More info on www.julinu.com/about